Superyacht owner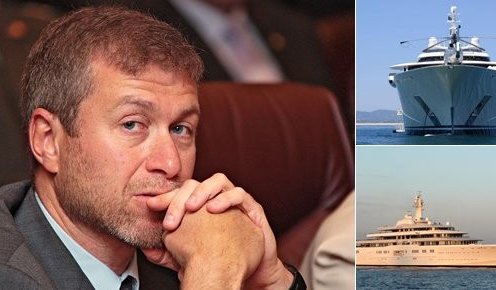 The ultimate dilemma of 2014 functions owners from about the world whom, despite approaching ownership from various angles, have equal worth from their particular ships.
Massimiliano Florio made the decision to accompany his crew from the distribution trip of his brand new south Wind Grande Orazio from Southern Africa on Mediterranean, an experience that allowed him to get at understand his watercraft, their team and himself better.
Simon Cardiff, an advisor on ownership, asset administration and governance explores how to approach superyacht ownership much more intelligently. For Harry Vafias, owner of three superyachts, smart ownership comes down to handling your yacht with a commercial sensibility, while former owner of M/Y Perle Bleue Stanley Bey provides their words of wisdom on intelligent ownership and the business, examining it from the viewpoint of someone who was an owner for over 20 years.
The Superyacht Owner in addition foretells two relatively brand new classic Feadship owners towards joining the ranks of the Feadship history Fleet and Bob Eichler, owner of S/Y Altair, about their love of cruising in British Columbia and newfound love of regatta racing. The master of 61m Hayama informs us about their extensive refit of the previous Japanese tuna fishing vessel along with his plan to tick a yacht world tour off his Bucket List.
Dennis Jones, owner of M/Y D'Natalin IV and his broker, Christian Bakewell, sit down and tell us in what makes their commitment profitable, Elsa Remmen, owner of D'Angleterre II answers our 10 concerns, Slim Bouricha describes the reasoning behind the design of their brand-new support vessel range, the Yacht X-Tender, and we also check integrating helicopter functions into the boat, with a peek towards the top five choppers for superyachts.
For sailing yacht builder Nauter's Swan, the text with the lawn does not end because of the distribution of the yacht. We went to the Rolex Swan Cup for a flavour of exactly what becoming area of the exclusive ClubSwan is about, and in addition see the brand new kid regarding regatta circuit, the Ibiza Rendezvous.
Following successful launch of Jim Clark's S/Y Comanche in October, we swept up with his owner's representative and legendary yachtsman Ken find out about the thing that makes this project therefore special.