Motor Yacht Charters Sydney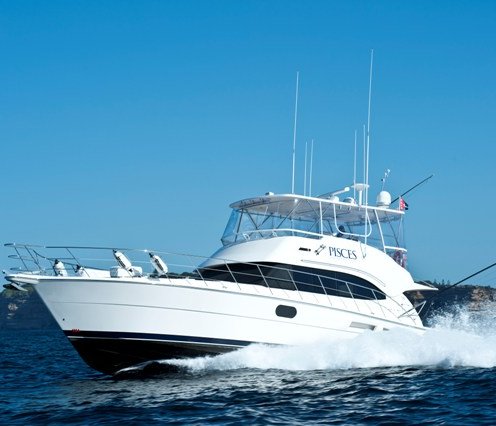 Book online today
Pay your deposit online today.
Call us any time on 1300 221 933
Any Boat is the largest website for boat charters in Australia, through an exclusive network of private boat owners. We are the harbour cruise specialists and our partners around the country own and maintain some of the finest charter boats on the water.
If you want boat hire in Australia talk to our team about finding the best possible boat for your harbour cruise. Our professional harbour cruise consultants are experts at helping you find the best boat hire option for your event. When you want to hire a boat for a harbour cruise sometimes what seems like the best boat to you at the time may not turn out to be the best option. So let our team take the hassle out of finding the right boat for your boating event. Whether it be a New Years Eve harbour cruise, or boat hire for a corporate event on Sydney Harbour our specialist harbour cruise consultants will be able to assist
Our personal service is what really sets us apart from the rest of the charter boat and boat hire agents in Sydney. Our 1300 number diverts straight to a mobile if the office is unattended so you can be sure to get the fastest possible response for your boat hire or harbour cruise enquiry. We are happy to arrange last minute and after hour bookings. Our staff are also more than happy to arrange an inspection of any boat that you are interested in hiring and in some cases will even pick you up and take you there personally
Booking a boat with us is as easy as checking availability then paying a deposit to secure the booking. We take the work out of everything else and simply give you the details of where to arrive and at what time so that you can step on board to enjoy your harbour cruise
In these pages you will find a charter boat to suit any kind of boat hire. We have Function Boats suitable for all kinds of events including weddings, corporate Christmas parties, corporate events, family gatherings on Sydney Harbour, New Years Eve harbour cruises, and any other type of function you could imagine. We also have smaller boats for hire, which are available for your bucks party or hens party, your birthday party or your Christmas Party. For those looking for something with a bit of wow factor we have some of Australia's most spectacular Super yachts and luxury motor boats. We also do plenty of deep sea fishing charters, sailing boat hire, and water taxis.
New Years Eve cruises are a specialty area that require staff who know the boats they deal with inside out. Boat hire on New Years Eve comes with a price tag so you need to be sure you are getting the right advice and getting the right new years cruise at the right price.
Boat Hire with Any Boat.
Any Boat has been around for some time now and specialises in boat hire of all types throughout Australia with a heavier focus on the Sydney Harbour market. Any Boat aims to make boat hire simple and easy to organise, and our end goal is to make sure that you have the best boat hire experience possible, with the least amount of fuss.
Any Boat has well over one hundred boats available for boat hire throughout the country and they are available in all major cities all year around. Our boat hire options range in size from boats that accommodate boat hire for 2 people right up to 900 people. The boat lengths go as high as 130 feet.
During the summer months Sydney Harbour is the boat hire capital of Australia and Any Boat organises hundreds of cruises over the season for a vast array of boat hire occasions. As you would expect boat hire on weekends is most popular and it is advised that you book as early as possible to avoid disappointment. Boat hire on Friday nights, and all day and night on Saturday is often booked months in advance but there is usually something available last minute for people organising boat hire with little time to spare.
Sunday boat hire is one of the best times you will have on Sydney Harbour and for some reason it never seems to be overly busy. If you are wanting a boat hire event for no particular reason then a Sunday session on the water is the way to go. There are far less boats out and about and there is a bigger pool of boat hire options to choose from. It is a great opportunity to get out with friends and have a beautiful afternoon on the water under the sun anchored in a small bay enjoying some swimming and a bbq.
Outside the summer months boat hire in Sydney is busiest with corporate events and fishing charters. Some of the best fishing is during the winter months and we can organise boat hire on fully crewed boats that supply everything. It is a walk on walk off scenario that enables you to enjoy boat hire with a professional fisherman who knows exactly where to take you to get the best fish.
Corporate events and product launches are also a big part of the boat hire activity on Sydney Harbour and they often end up with large boat hire packages designed entertain bigger groups and wow them with what boat hire on Sydney harbour has to offer.
|One of the other more popular boat hire options through winter is sailing in the Whitsundays in far north Queensland. It is one of the few places where self drive boat hire is available. Any Boat works closely with quite a few boats leaving from Hamilton Island and can arrange both sailing boat hire and motor boat hire. For sailing boat hire there is the option to enjoy your stay on either a catamaran or a monohull yacht and motorboats are all catamarans.
All of the other states also have boat hire available throughout the year and no matter where it is, Any Boat is here to make sure your boat hire is going to be a memorable event.
You can enquire directly on any of the boats or just send us an email or pick up the phone and give us a call any time.
Any Boat Harbour Cruises
Any Boat is one of the largest Boat hire and harbour cruise companies currently operating out of Sydney Harbour and the surrounding area.
With access to over 50 charter boats ranging in size and style from the small and intimate to the 400 seater floating function centres and everything in between we here at Any Boat can find the right Harbour Cruise Charter Boat to suit both your needs and your budget.
You might also like
Cardone 47-1104 Remanufactured Import Window Lift Motor


Automotive Parts and Accessories (A1 Cardone)




Gears are redesigned with a stronger, less brittle material which eliminates the main mode of failure.
New high quality gaskets are used in every window lift unit which prevents water from entering the unit.
All original components are triple-tested to ensure like new performance
Every unit is 100% tested to ensure quality and reliability
Standard Motor Products SLS237 Stoplight Switch


Automotive Parts and Accessories (Standard Motor Products)




Stoplite Switch
Decades of industry leading research and development focused on meeting the technicians needs
Our switches are designed using copper alloy conductors to ensure superior electrical conductivity with low resistive losses
Our parts are 100% tested to verify both mechanical and electrical switching performance
Standard Motor Products DS-875 Multi-Function Switch


Automotive Parts and Accessories (Standard Motor Products)




Doorjamb Switch
Standard is a global manufacturer of original equipment ignition products, complete quality control is maintained through the manufacturing process from componentry...
Decades of industry leading research and development focused on meeting the technicians needs
Our parts are 100% tested to verify both mechanical and electrical switching performance.
Our switches are designed using copper alloy conductors to ensure superior electrical conductivity with low resistive losses.

Standard Motor Products TC466 Trailer Connector


Automotive Parts and Accessories (Standard Motor Products)




TRAILER CONNECT
With industry leading expertise, when original equipment fails our products are designed to fix the inherent failure issues
Decades of industry leading research and development focused on meeting the technicians needs
High grade materials ensure precision performance
Our trailer connectors and accessories feature a robust design for installation confidence in every box

Four Seasons/Trumark 35681 Blower Motor without Wheel


Automotive Parts and Accessories (Four Seasons/Trumark)




Meets or exceeds OE design and performance
Magnetic size and properties compare or exceed OEM
Windings meet or exceed OEM specifications
Motor RPM equivalent to or exceeds OEM motor
Flanged vented CCW blower motor without wheel
Q&A
Related Rates Boat Question Help!? | Yahoo Answers
Draw the diagram.
You have a right triangle where the hypotenuse is the distance between the ships.
Label the hypotenuse x. You want to find dx/dt.
let B = the distance ship B has travels. dB/dt = 15
let A = the distance ship A travels. dA/dt = 19
At 6 pm, both ships have traveled for 6 hours which means B=6(15)=90 and A=30+6(19)=126.
use the Pythagorean theorem:
A² + B² = x²
At 6 hours, x² = 126² + 90², x = 154.8
implicitly differentiate:
2A(dA/dt) + 2B(dB/dt) = 2x(dx/dt)
plug in known values:
2(126)(19) + 2(90)(15) = 2(154.8)(dx/dt)
solve for dx/dt:
dx/dt = 24.186
The …