Yacht charter Marmaris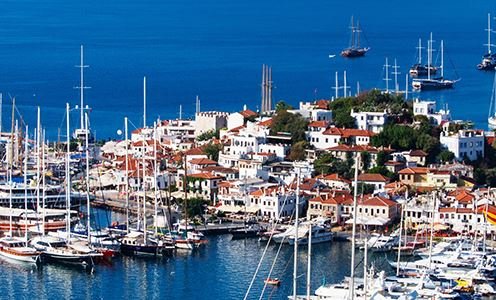 Netsel Marina is situated in Marmaris, a spot brimming with classic history and unparalleled natural splendor, however unspoilt unlike plenty spots on the Mediterranean coast. Choosing Marmaris as a starting place will allow you a relaxed cruising, meandering over the coast to nearby bays and villages, with several options for stopovers for lunch or a night's mooring at restaurant jetties or at anchor in picturesque bays. Your cruising will certainly engender "keyif" as the Turkish term goes, "enjoyment", a special, oriental mind-set; peering within the part of the motorboat and witnessing the bottom of the sea at also 25 feet, or investing the evening on deck under the full moon, counting performers inside superior Mediterranean sky. Marmaris is your base the "keyif" knowledge. The layout program of the marina will give you an extensive idea of the facilities the Netsel Marina has to offer.
Coordinates: 36⁰ 51.1' N - 28⁰16.7'E
Contact: VHF 06, Tel.: +90 25 24 12 27 08
Services: WC, Showers, Wi-Fi, Restaurants, Children's Pool, Marketplace, Plaza
Airports:
We are very happy to provide you with airport transfers upon request. Please enquirewhile booking or within base.
Look at the Netsel Marina Site