Yacht Deck Paint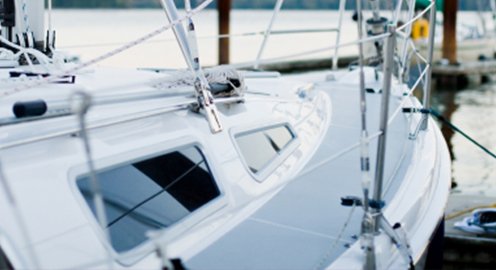 Janet Van Leuwen and Steve Van Wig own a Whitby 42. Taking a look at their beautiful, well-groomed ketch, you'd never guess it had been integrated 1982. Title in the stern, Lunacy, will be the only hint of the amazing level of work that couple has actually put in rejuvenating their particular boat. Bringing the porches as well as the coachroof top to their present glory ended up being a sizable the main task, since these jobs would've been on any cup vessel over 25 yrs . old. This is how they made it happen. And honestly, this is how it ought to be done.
Before the couple could do any prep work for painting, the deck equipment had to be removed. They required access to tight spaces where the horizontal deck surface turned into vertical bulwarks, around the masts' partners, nearby the windlass base, and so forth. (They also eliminated the chainplates, which needed interest as a separate project.) Out came all stanchions, their bases, numerous padeyes, winches—anything and everything, actually, that could impair the energy sanders expected to eliminate the worn-down, cracking, initial nonskid structure. Steve after that used silicon sealant to connect all of the fastener holes that could be used again; silicon repels paint, so that the fastener places will be noticeable if they began reinstalling the hardware.
Donning breathing masks and kneepads, the couple spent times grinding the old surfaces with 80-grit discs. Utilizing dense foam shields on machines working at large rpm prevented any gouging in laminate. Smaller sanders (both round and square) assisted them to negotiate tight turns; on occasion, they resorted to manual sanding blocks. Working together with thickened polyester and epoxy resins, Steve loaded a number of hairline cracks and dings. They then sanded this filler with 80-grit, then 100-grit, and finally 120-grit sandpaper to quickly attain a smoother surface before vacuuming up most of the accumulated dirt.
After that, to keep paint drips off teak handrails, the windlass, together with portholes, they masked these with heavy paper and tape. After the final wipe with a cleaning solvent, they took two days to move and brush in two coats of epoxy primer, the bottom the final topcoat. Across after that day or two, the primed surfaces were sanded with 120-grit report, observed once again by vacuuming and hosing the resulting dirt. Afterwards, Janet cleaned all the areas with non-sticky tack cloths made for multipart polyurethanes.